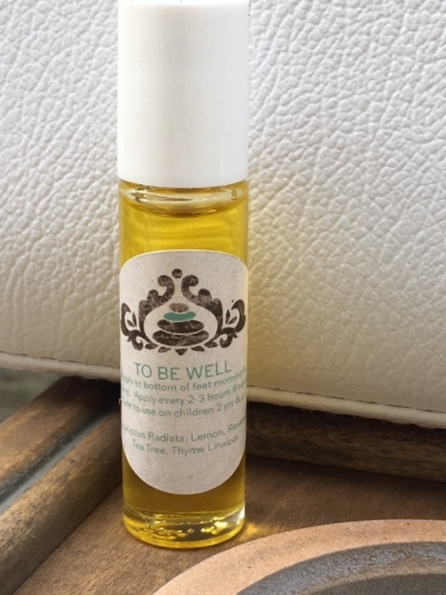 To Be Well Roller
MindBody Balance offers a line of Aromatherapy products to support your health & wellness.
The To Be Well Roller is a proprietary blend by Youngevity and helps to support a healthy immune system. It's a safe, effective option to help support your family member's respiratory & immune systems during cough and cold season. At a 5% dilution in jojoba oil, it is safe for ages 5 & up and contains Eucalyptus Radiata, Lemon, Ravensara, Tea Tree & Thyme Linalool. Apply to the bottom of the feet morning and night or every 2-3 hours as needed.
*Custom blends in rollers, and inhalers are available upon request.