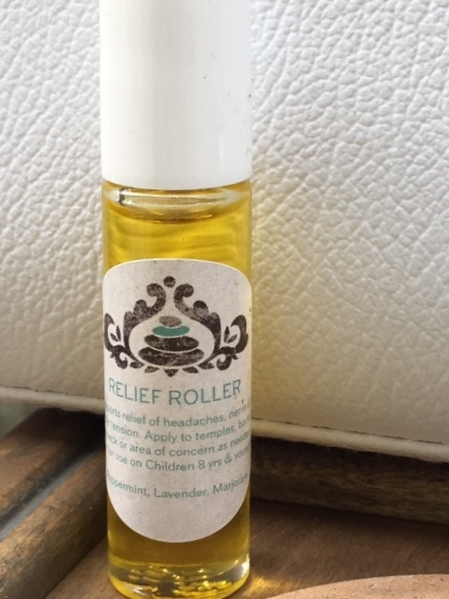 Relief Roller
MindBody Balance offers a line of Aromatherapy products to support your health & wellness.
A #1 BEST SELLER the Relief Roller is a custom blend that helps to relieve tension caused by headaches, migraines, and sore, achy muscles. At a 5% dilution with jojoba oil, the blend contains Peppermint, Marjoram, and Frankincense. Apply to temples, back of neck and forehead for headaches as needed. For sore muscles, or soft tissue trauma, apply directly to the affected area. Safety note: Not to be used on children under the age of 8.
*Custom blends in rollers, and inhalers are available upon request.