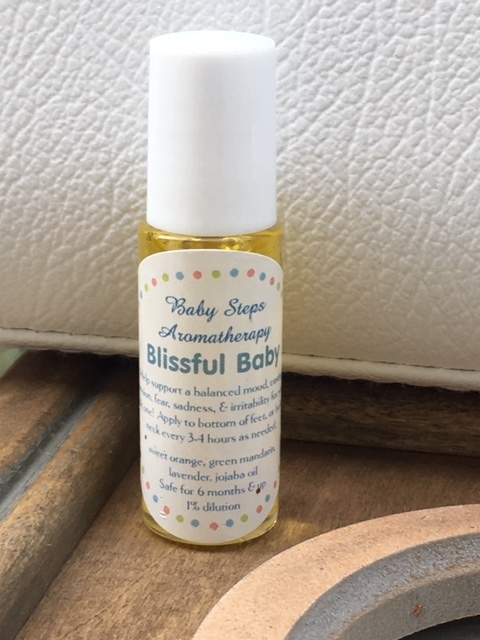 Blissful Baby Roller
Baby Steps Aromatherapy is a line of products and training providing safe, natural solutions for your young family's health & wellness. As a certified aromatherapist, and a mother of 4, I know first hand that safety is of utmost importance when using essential oils with your family.
Custom blends & rollers available upon request for teething pain, tummy troubles, colic & more! For more information or to order, please contact bodytalklaura@gmail.com
Help support a balanced mood, easing tension, sadness & irritability withe the Blissful Baby Roller. At a 1% dilution, this blend is safe for babies 6 months & up, and contains sweet orange, green mandarin, & lavender diluted in jojoba oil. Apply to bottom of feet or behind the neck every 2-3 hours as needed for a calmer, happier little one!